What can we say about Ariel Pink that hasn't been said already? His is a true Angeleno story – we think of him as a young veteran of L.A's diverse music scene. Aside from inspiring a generation of musicians to break the studio recording mold, Ariel made undeniable pop music with mouth drums, cheap keys and the old classic headphone microphone. His mythic career is one that we're repeatedly delighted in watching blossom. His story is not fully told yet as it is unfolding as we write these words. But retrospectives on his music decades from now will prove the all embracing style of Ariel not only reflected the wide history of this city but also re-defined its meaning and sound.
Director Josh Forbes crafted this grainy, late-night Karaoke session with Ariel back in 2008 for dublab's "Vision Version"; a film project from the far-out minds at dublab.com. "Vision/Version" focuses on sharing live music moments in exciting locations around Los Angeles.
WHITE MAGIC & ARIEL PINK FROM KRAUTROCK CLASSICS
White Magic & Ariel Pink performed a cover of "Hiding My Nightingale" by Inner-Space (proto-CAN) for
Krautrock Classics: a tribute to German Cosmic Music, a concert produced by dublab and the Goethe-Institut Los Angeles in June of 2012 at the Ford Amphitheater. This happening was an exploration of the psychedelic, progressive and cosmic music from Germany in the 1960's & 1970's. The concert featured some of LA's most creative musicians interpreting the music of influential Krautrock groups. Listen and download here!
Download MP3
The latest installment of the UO Music Video series features a video directed by Grant Singer. Ariel's new record Pom Pom keeps getting better and better, this time with the third single from this double vinyl masterpiece. A true tale of the many that dedicate their lives to the dreams and their dreams to their lives.
As every new song is presented from the upcoming Ariel Pink record Pom Pom, is more and more evident how deep and beautiful this record will be. Picture Me Gone is a whole new style in itself that Ariel has developed for himself. The video combined with his performance is moving and honest, a mature theme indeed.
The Eagle Rock mall is a strange place, I go there all the time for shopping, mostly go to Target, but once in a while I find myself in the arcade. The other shops can come handy once in a while if you live in the area, and is good because is close to all the shops on Colorado. Ariel has been portraying LA in a way only locals can see it, and there is no better example than this video.
ARIEL PINK – THOSE WERE THE DAYS (NOW I'M 21)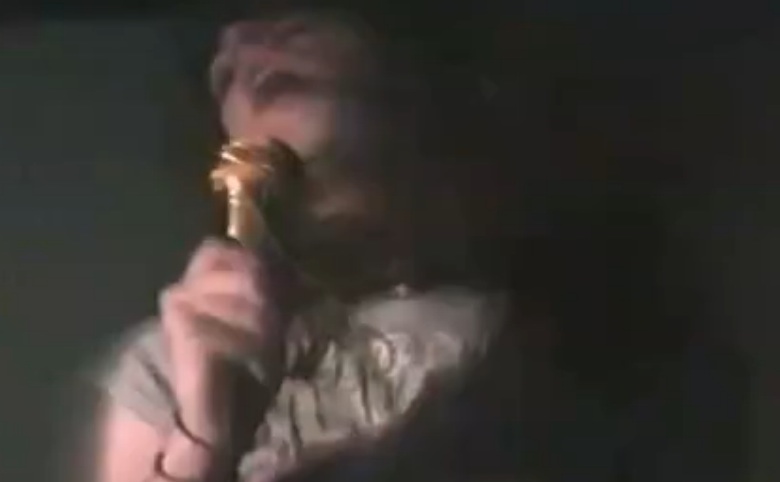 Ariel's early work never seem to be to early to share. In this song you can hear the evolution and brewing of ideas taking shape. A retrospective of his early work has been compiled and release by Human Ear Music under Thrash and Burn.
Download MP3
We know many have posted this already, but Ariel Pink's Haunted Graffiti is one of our favorite bands from all time and an old friend of dublab. So many of the people in the video have been at the station… it makes us very happy to see so many familiar faces and places in this video directed by Travis Peterson.
ARIEL PINK'S HAUNTED GRAFFITTI – I CAN'T FEEL MY EYES
one of our absolute favorite Los Angeles Lo-Fi wizards, Ariel Pink, has the tasteful formula for throw-back 80′s and 90′s pop with his new single "Can't Feel My Eyes".
Download MP3